Glenn Hening, Inventor
Glenn's discovery may be a significant advance in the world of resistance exercise.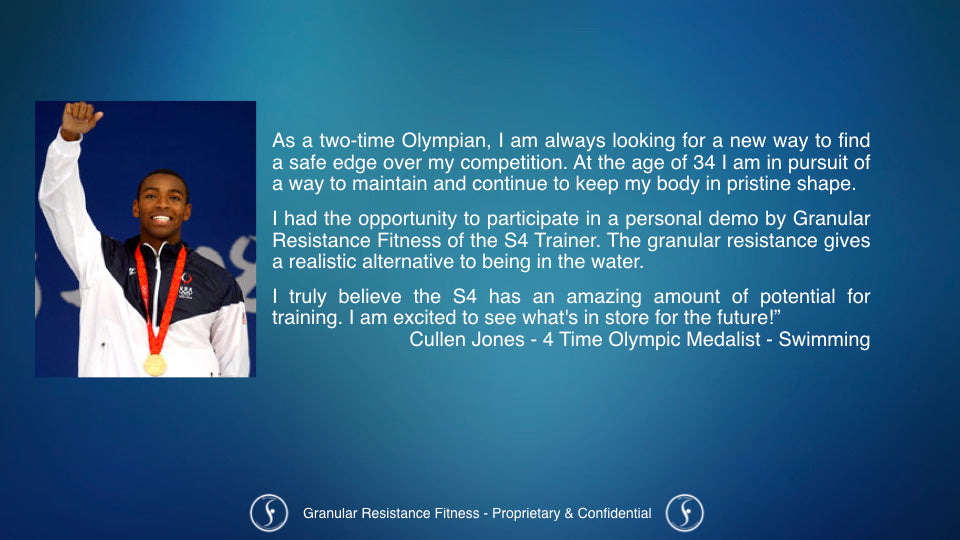 Cullen Jones
Cullen gave generously of his time to understand how granular resistance can be used for swim training.
The S4 Workout Includes Essential Yoga Stretching
The interval training balances resistance exercise intensity with selected yoga poses.
The S4 Trainer Development Team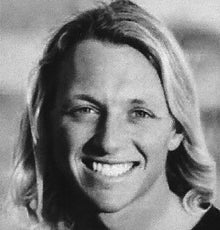 Christian Brock
Testing and Fabrication
Christian is a top flight surfer and full-time surf instructor. He has made invaluable contributions during the design and development of the S4.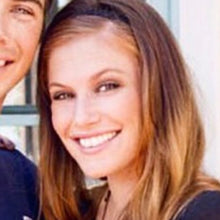 Helen Hening
P.R. and Social Media
Helen brings a wealth of surfing and artistic experience to the team, including her extensive knowledge of marketing and social media.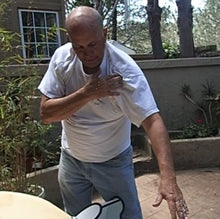 Randy Strunk
Beta Testing and Outreach
A pillar of the surfing community in SD, Randy is an avid prone and outrigger paddler who has used his S4 prototype almost daily since April.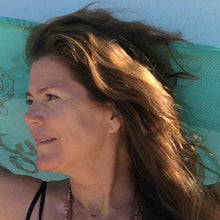 Heidi Hening
Yoga Consultant
With an RYT-200 certificate and a devoted following in her numerous Yoga classes, Heidi developed routines to compliment the S4 workout.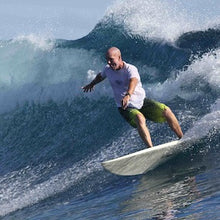 Pierce Flynn, PhD.
Market Development
Former ED of Surfrider, now a principal of Aesthetics Marketing Group, Pierce is team captain of the SF team at the Rincon Invitational.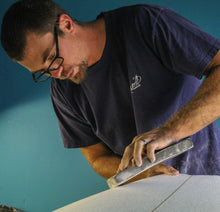 Jason Kline
Design and Evaluation
Owner of Third World Surf Co. and a civil engineer, Jason developed our beta test evaluation protocol while testing the first S4 prototype in 2016.